FEEL THE CALL OF DANCE CAMP!
FRI 12 - THURS 18 January, 2024
EARLY MORNING SUFI PRACTICES – KIRTAN – STORYTELLING – DRUMMING – SINGING – CONCERT – WORKSHOPS 

Nau mai, Haere mai
Come, come whoever you are…  join our caravan of love and heart-centred community!
Mark the date and prepare to co-create a precious week of eating, dancing and singing sacred mantras together in the beauty of nature, over looking Lake Taupo, in open-hearted connection. Register now to join us!
You are invited to come and join the co-creation of heart family and to experience the joy of togetherness, connectedness and a deep sense of community and intimacy that the Dances of Universal Peace so ease-fully and gracefully engender. Experience the richness of spiritual diversity as leaders and dancers gather from across Aotearoa and beyond. Our camp is known for its huge heart – many overseas visitors and Dance Leaders are deeply touched by the love (aroha) and spirit (wairuatanga) of our community.
The main focus of our gathering is the Dances of Universal Peace, as practiced in many countries around the world. You can also enjoy early morning Sufi practices, kirtan, and a fun adult-supported program for children. Other participant-led workshops or activities often occur such as singing, drumming, free dancing, story telling, nurturing, yoga – or you can just take time out to be in bliss within our heart-centred community.
Participant options include the Whole Week (preferred), or a Per-Night Pass (only available to book after 20th November 2023, subject to availability)
If you are coming for the first time it is highly recommended to come for the whole week or, if that is not possible, then Friday (when it all starts) for as long as you can manage.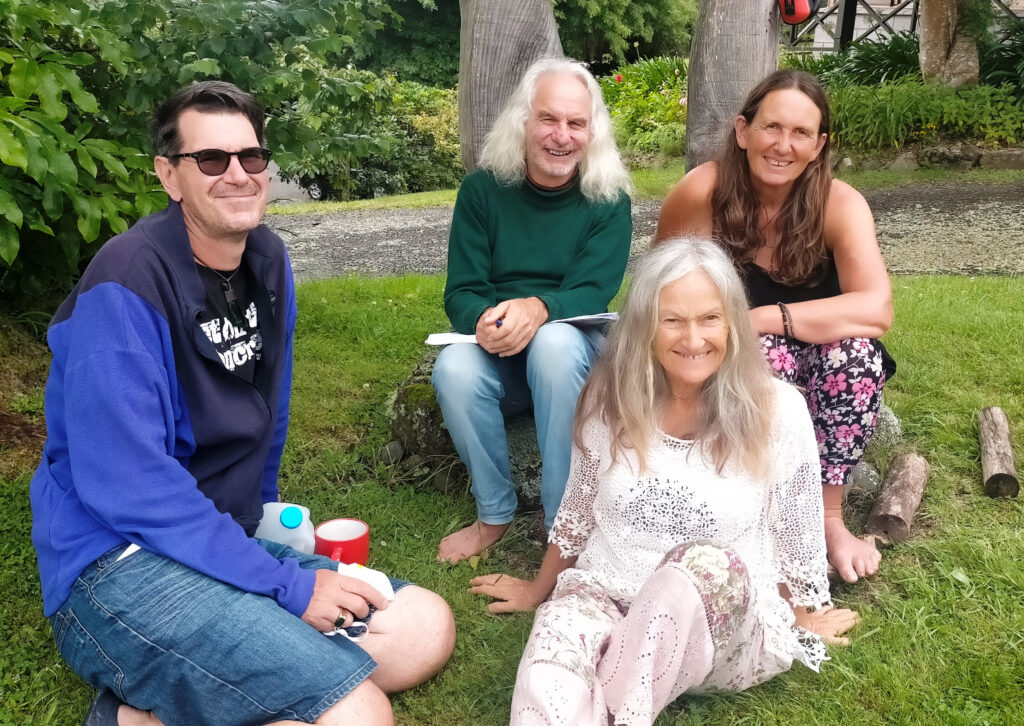 The dance leaders line up
The Dance Camp dance leader team consists of our Aotearoa leaders, Prem; Amrita Bhakti; Wendy Maiyima and Nigel Hameed,  This year we have the gift of being joined by special guests Maitreya Jon Stevens (US) and Michael Ali (Germany).  Maitreya brings a heart-opening and deepening presence to the Dances.  He is a joyful and inspired musician from whom a multitude of our favourite dances have flowed as well as a sufi guide in the lineage of Sufi Ruhaniat International.  We also welcome back Michael Ali  who is also an inspiring dance leader and wonderful musician.  He co-created the German Dance Camp in the 90s and continues to be involved with this wonderful camp.