Dance Camp is often blessed by overseas guests who enrich the Dance Camp experience by their unique leadership and presence. Often these leaders have been deeply touched by the open heartedness of our dance community. Such a precious exchange has been the essential aspect of the Dance Camp Aotearoa. Here are the guests who come to visit us and bring their precious gifts.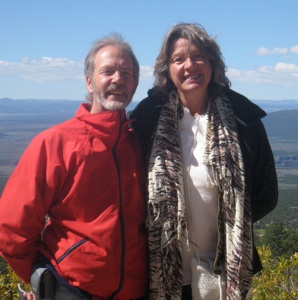 Tara Andrea and Maboud Swierkosz are long time mentors of the Dances of Universal Peace. They live in Santa Fe, NM where they lead public dance circles and bi annual Wazifah Dance Intensive Retreats. They have lead the dances at national and international venues for Conferences, Retreats, Weddings, Memorials, Schools, Church Gatherings, Community Celebrations and Public Service events. Both are guides in the Sufi Ruhaniat International.
Their work with the Beautiful Names of Allah has touched people throughout the world through their Original Wazifah Dances that include: Ya Shakur, Ya Hamid, which is the title of their first CD. Maboud's practice with the Wazaif includes contemplation of the Divine Qualities through images of nature. He has published a booklet of photographs called the Colors of Unity. Maboud works as a licensed psychotherapist using mindfulness-centered counseling approaches, Sufi-based depth psychology and Heart Rate Variability biofeedback methods. Tara Andrea has directed the German Youth and Young Adult camp for 10 years and loves holding sacred spaces s a private caregiver for people needing home or hospice care.
Abraham and Halima Sussman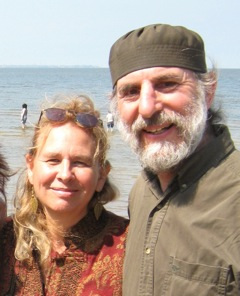 Murshida Halima and Murshid Abraham Sussman are senior mentor teachers for the Sufi Ruhaniat International and the Dances of Universal Peace, inspired musicians, and elders in the path of the heart. They each bring joy and clarity to the path of awakening and share a depth that arises from a lifetime of integrating spiritual practice, psychological exploration and a love of the natural world. They travel and teach Internationally, returning home to Massachusetts, local family and sangha. Halima seeded her love of the Sufi path in Murshid Sam's Marin Dance Meeting. Abraham is an original mureed of Murshid Sam.